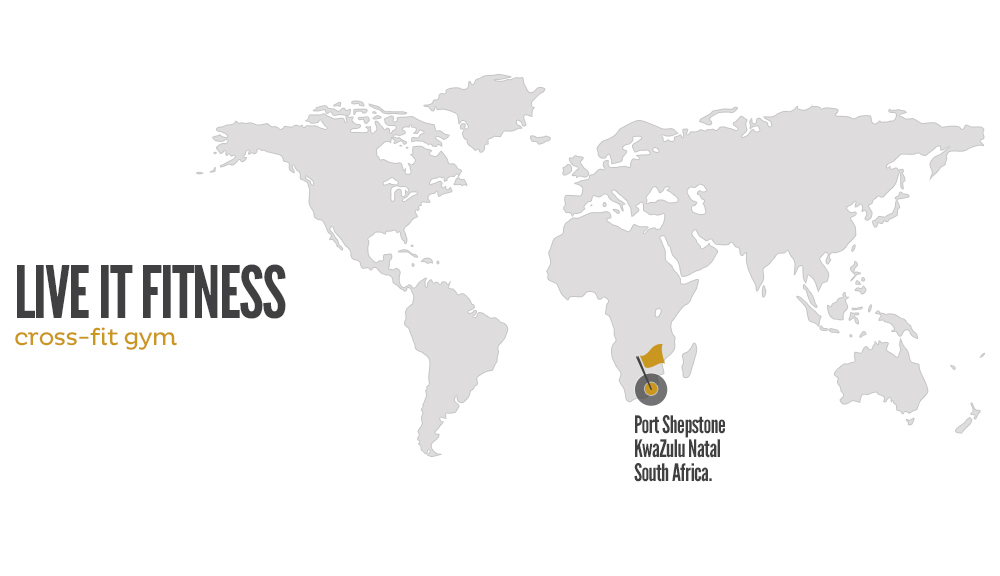 ABOUT LIVE IT FITNESS
GALLERY
MISSIONEER PARTNER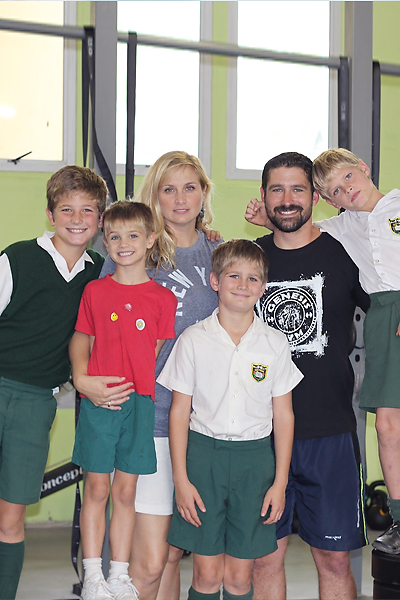 Richard Harrell
Richard, 35, is the Manager of the Genesis Youth Centre in Marburg, South Africa. Born in Cape Town, South Africa Richard has always harboured a love of the country throughout his life. He graduated from Moody Bible Institute in 2005 with a B.S. in Missionary Aviation Technologies. He returned to the continent of Africa in 2012 as a missionary pilot in Lesotho. It was here that he felt the clear calling into Youth Ministries. He left aviation to pursue this calling in 2014.
He currently overseas several youth outreach programmes including afterschool programmes, leadership and music academies, sport out reaches, life skills in local schools, a community gym, and most recently the Live It High Intensity Gym. Richard counts it an absolute privilege to build relationships with all those, who walk through the Youth Centre's doors. He admits that he is in his element in the Live It Gym, where he is building honest and real relationships with the adults. He also has begun a youth high intensity group, where he encourages the children to memorize Bible verses during their sessions.
Megan Harrell
Megan Harrell was born the youngest of 13 children and raised on a dairy farm in rural New York State. She developed a deep love for adventure, reading, and writing as a young child. It was her love of literature that made her work hard in school and seek after an education in journalism. She attended Liberty University, where she met Richard, and graduate with a B.S. in Print Journalism and Psychology in 2001. Shortly after she received her degree she moved to eastern Tennessee and married Richard Harrell. Megan worked as a Carter County beat reporter and supported she and Richard while he attended Moody Bible Institute's Aviation college. In 2003, Megan became a mom, and everything changed. Her passion for a career in journalism was eclipsed by her love and calling from God to be a stay-at-home mom. The next five years saw Megan become a mother to three more bouncing little boys. Alex, Aden, Aron, and Abe Harrell became the light of Megan's life, as she raised and home schooled them.
 
In 2010, the Lord began pulling at Megan's heart and asking her to do more for HIM. Megan struggled with what God was asking, as it would mean trusting HIM with the futures and well beings of her four sons and enter into full time overseas mission work. With a great deal of divine grace, she was able to do accomplish this, and by 2012 she, Richard, and their four sons were on an airplane to Lesotho. While in Lesotho Megan's heart was immediately broken for all the little boys, much like her own sons, who had very poor quality of life. She worked tirelessly alongside her husband to try to minister and spread the love of Jesus Christ to the young children God brought to her doorstep. By the time God called Richard and Megan from Lesotho, she was regularly feeding, mentoring, and discipling over 50 at-risk-boys in Lesotho.
 
Currently at Genesis Hope in South Africa, Megan plays a supporting role in her husband's ministries and the greater ministries of Genesis and Norwegian Settler's Church. She works as a media liaison between Genesis, the church, and the community. She finds it fulfilling getting to use the love of writing and communication the Lord placed in her heart as a child to further his kingdom in South Africa. (Phil. 1:6) Megan also works very hard raising up her four boys in the nurture and admonition of the Lord.
SYNOPSIS
Live It High Intensity Fitness first opened its doors March 1, 2015. Located on the bottom floor of the Genesis Youth Centre, this gym is uniquely located to meet the overall fitness and social needs of the Marburg Community and larger Port Shepstone area. Located next door to Genesis' traditional gym that has already been in operation for over ten years, Live It is an easy fit. Our first session ever saw only 6 people do the Work Out of the Day. A mere 2 and half months later we have officially have 45 consistent members, with 60 having registered.
Live It currently boasts two CrossFit level one trainers, who are committed to building relationships with our gym members. These trainers lead sessions beginning at 5:00 a.m. and ending at 5:30 p.m. Monday through Friday.
---
Looking to Invest?
Have someone from our team contact you about how investment opportunities work.
Have a Project?
Click the link below to fill out this questionaire and get started on your business.
Donate?
Click the link below if you want to help support missioneer projects.